Read the original "Culling the Herd" post *here*.
These things get all mixed up. I think some of these came from the SXSW batch, but I honestly have no idea any more.
Badly Drawn Boy, "Is There Nothing We Could Do?" - 2 stars. Dump it.
It's not *terrible,* or anything, just anonymous. Navel-gazey mopey Britpop that I might like if I were in the right mood.
Basia Bulat, "Heart Of My Own" - 2 stars. Dump it.
Precious and quiver-ey.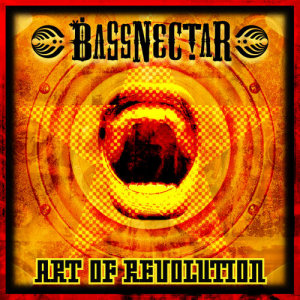 Bassnectar, "Art of Revolution" - 2 stars. Dump it.
Electronic dance music. Makes my head hurt. Good god, I'm old.
Bebe, "Se Fue" - 3 stars. Hold it.
Ah, the benefits of hanging on through that first listen. I had no idea what I was in for, and it starts...inauspiciously. But you stick around, and it builds into this absolute confection of spanish (I guess) pop
. I don't know the lyrics and can't sing along, but it makes me happy. What else can you want from a song? Seriously!
Ben Harper and The Relentless 7, "Fly One Time" - 4 stars. Dig it.
I have to say, I didn't have high hopes. I used to work with a stoner / frisbee dude that, once he found out I dug Donna the Buffalo, was constantly suggesting jam band types to me. At one point, he loaned me a copy of a Ben Harper CD, and I was not terribly impressed. My recollection is that it was a pretty disjointed, unfocused record. You know, a jam band. But this particular song is pretty terrific - tight but inventive. I'm inclined to just stick to this song and not disappoint myself.
Ben Sollee, "A Few Honest Words" - 1 star. Dump it.
The album cover is a guy, forlornly standing on a dock, holding a cello, and the song is exactly what you'd expect.
I'm hoping that the dock collapsed into the lake during the photo shoot.
Bill Frisell, "I Am Not A Farmer" - 4 stars. Dig it.
A lovely song. Allmusic's review - "A pleasant recording to listen to if not hang on to. It floats and hovers about the room as a peaceful backdrop" - is as dead-on as a review can get.
Billy Boy On Poison, "Drama Junkie Queen" - 3 stars. Hold it.
I honestly have no idea what to do with this. I sorta hate it; it's cartoonish and pose-ey. On the other hand, so is the Cult, and I really like them; as a matter of fact, this really could be a lost outtake from "She Sells Sanctuary," which is a real guilty pleasure. I guess I'll keep it? I guess?
Bleached, "Searching Through The Past" - 4 stars. Dig it.
A power-pop girl group. Is there anything better? I think not.